Musical Metamorphoses
Eurasians Unity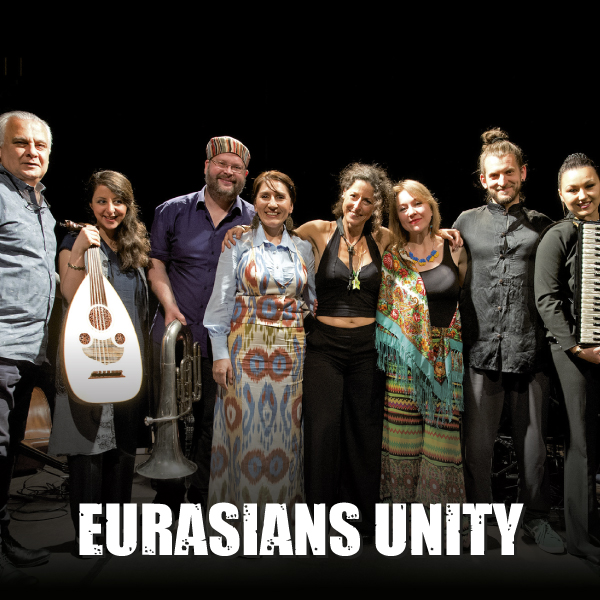 This music company makes use of their fascinating variety and an almost uncontrollable joy of playing to link the exotic flair of Bulgarian, Uzbek, Ukrainian, and Azerbaijan folklore with elements of contemporary Jazz.
This year the company members present their debut record in cooperation with the rbb which is funded by the "Initiative Musik". The CD is produced by the legendary label ENJA/Yellowbird. The company's special sound is characterized by impressive vocals and exotic instruments like oud, dutar or sousaphone. This way an extraordinary concert experience comes to life and it is one that you really shouldn't miss out on.
Lineup: Caroline Thon (Germany) – saxophone, concept / Tamara Lukasheva (Ukraine) – vocals / feruza ochilova (Uzbekistan) – vocals, doira, dutar / Negar Bouban (Iran) – oud / Veronica Todorova (Bulgaria) – accordion / salman gambarov (Azerbaijan) – piano / Alex Morsey (Germany) – bass, tuba / Bodek Janke (Poland) – drums, percussion
Funded by "NRW KULTURsekretariat" and "Ministerium für Kultur und Wissenschaft des Landes Nordrhein-Westfalen".
Photo: Eurasians Unity / Credit: Gerhard Richter