Lecture and discussion
IFAK e.V.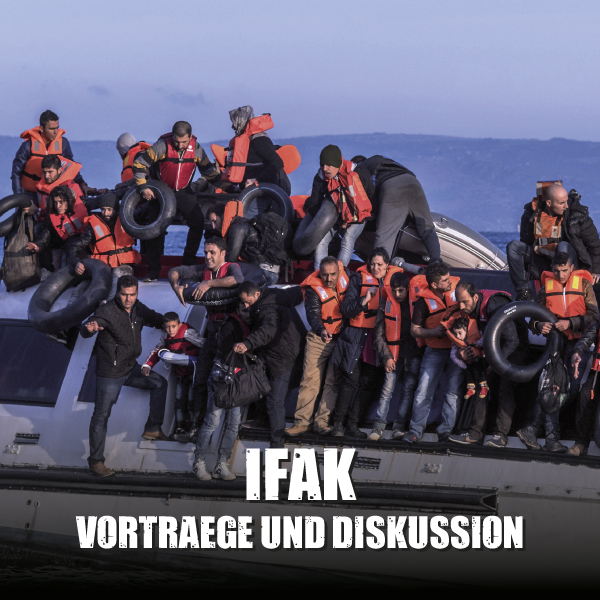 At Ruhr International the IFAK will be giving several lectures of 10-15 minutes each on the subject of "Sicherer Hafen Deutschland – Gegen das Sterben auf dem Meer" ("Safe Haven Germany – Against the dying on the sea") followed by a discussion forum.
Sarah Schneider from DocMobile addresses the situation in refugee camps at the external frontiers of the EU in Greece and the European isolationist policies.
Pro Asyl Essen deals with the situation of refugees in Germany as well as Germany's political isolation.
The DISS ("Duisburger Institut für Sprach- und Sozialforschung") (requested) dedicates its lecture to the medial vanishing of the topic of drowning refugees at European borders and the discourse shift.
Sebastian Hammer, Deputy Managing Director IFAK e.V. will be hosting the event.