Join-in-activities for kids
IFAK – Ruhrpottkinder können was!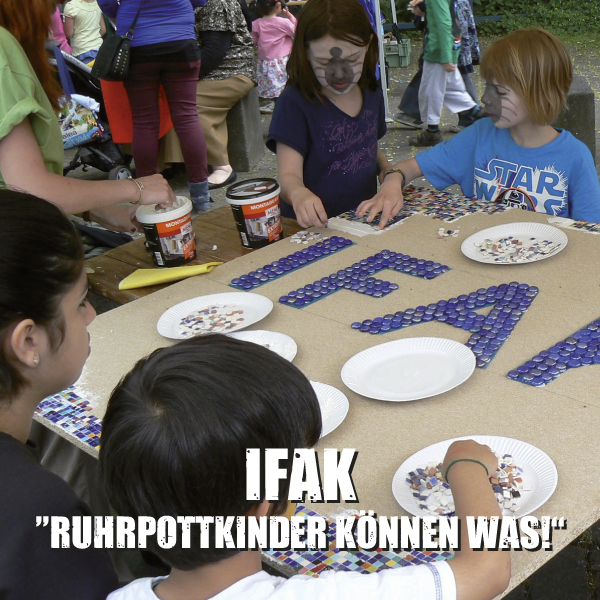 "Ruhrpottkinder können was!" ("Ruhrpott-Kids have it!") – That's what this year's children's program, organized by the IFAK e.V., is called. On both days of the festival children from toddlers to teenagers are invited to get creative, experience adventures, and first and foremost: to have fun.
Children from the ages of 7 to 15 are in for fun activities full of creativity, thought, and imagination. In addition to a race park for remote control cars, kids will have the possibility to participate in an Olympiad, play table football, and choose between a variety of creative activities such as face-painting, photoshoots, and a "Ruhr International" rally. Moreover, every child will be able to design their own jute sack.
But even our littlest ones from the ages of 3 to 6 won't be left behind. There will be a guided parkour full of fun games and movement exercises, as well as a workshop for them to experiment and let their creativity flow.
Photo: IFAK e.V. / Credit: IFAK e.V.