Highlife, Jazz and R'n'B
Orlando Julius & The Heliocentrics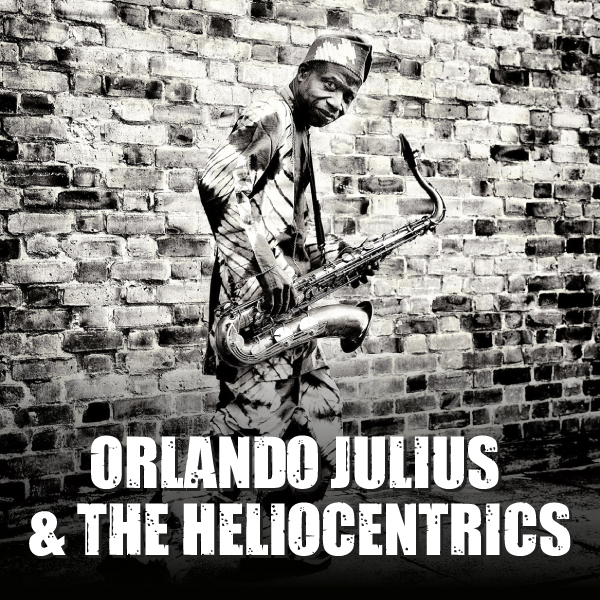 Orlando Julius is one of the biggest legends of Nigerian music. In 1966 the Modern Aces, Julius' former band, published their debut album "Super Afro Soul". On this record they combined the musical sounds of the Nigerian independence and the Afro-American civil rights movement by mixing genres like highlife, jazz, and R'n'B.
In 2014 the British label Strut Records released their first internationally published studio album called "Jaiyede Afro". While Orlando Julius himself provides the record with saxophone sounds and vocals, he is supported by London's incredibly eclectic formation The Heliocentrics.
By incorporating so far unheard compositions from his early years this album leads us back to the musician's roots. The Heliocentrics took Orlando's sounds and added an exciting new touch by joining old melodies with adventurous psychedelic accents.
Photo: Orlando Julius / Credit: Alexis Maryon