Expedition: HipHop – My Identity? / HipHop Dance Theater Company
Pottporus e.V.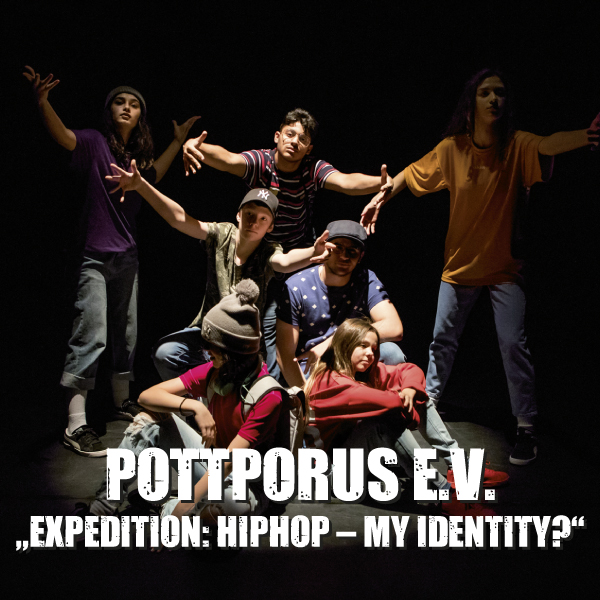 The Ruhr area is known for its broad HipHop scene. But what exactly is HipHop? Is it the manifestation of a certain lifestyle? Young people's mouthpiece, especially for those with an "immigrant background"? And what even is a "real" HipHopper? Seven teenagers between the ages of 12 and 18 have tried to get to the bottom of the local urban dance scene to find out what the ideal HipHop dancer actually looks like.
The outcome is an energetic dance theater play for those who love HipHop and those who want to know what HipHop is all about.
By launching the "HipHop-Tanztheater-Ensemble" the "Herner Pottporus e.V." builds a bridge between their internationally successful dance company "Renegade" and their young talents from the "Pottporus Akademie".
Dancers: Elvin Dudaj, Sezin Ince, Mika Hoffmann, Baker Tarchichi, Pinar Özkan, Elena Roserschein, Elly Levaschov
Directors and choreographs: Kama Frankl-Groß, Rymon Zacharei
Funded by "Ministerium für Kultur und Wissenschaft des Landes Nordrhein- Westfalen" and "Interkultur Ruhr".
Photo: Pottporus e.V. "Expedition: HipHop – My Identity?" / Credit: Oliver Look