Mit dem Kopf unterwegs
SOG – Next Level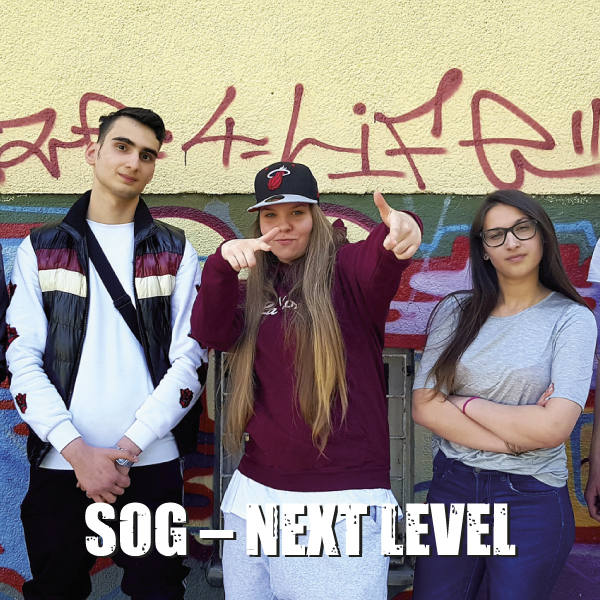 The artists of SOG – Next Level use music as a mouthpiece to bring personal experiences, thoughts and opinions to as many people as possible. For them it's all about the message which is, unfortunately, often missing in the current hiphop scene. However, it is also about having fun with music, the live performance, and being as close to the audience as possible.
Their messages contain positive and negative experiences and feelings, they hold up a mirror to all the issues and problems our society is facing today whilst capturing ideas and suggestions to create a shared future.
Alongside various performances (including Ruhr International, Kultopia Hagen, and Open Air Festival Frankfurt) and video productions, SOG have also produced the official Girls and Boys Day song and video named "I have a dream". This project was commissioned by the Federal Employment Agency ("Bundesagentur für Arbeit") and done in cooperation with the Naidoo/Herberger studio.
SOG – Next Level is a project of the band Sons of Gastarbeita.
Photo: SOG – Next Level / Credit: Gandhi Chahine