Kurdish-oriental melodies with Indian influences
Tobias Bülow & Hawre Karim Kafrosh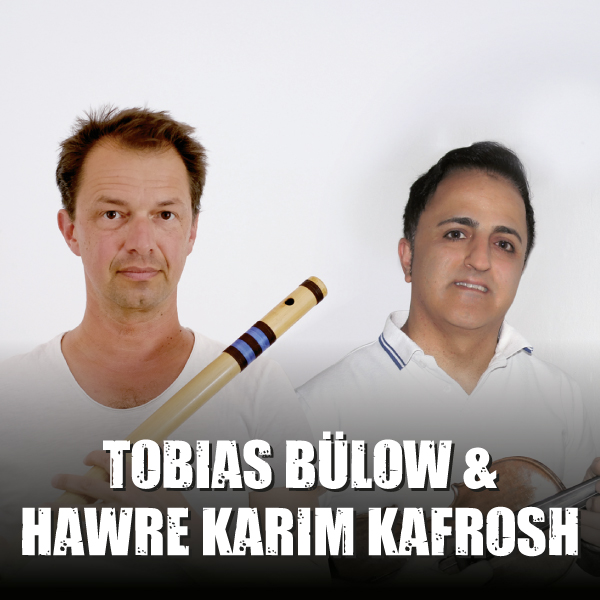 Hawre Karim Kafrosh is from Sulaymaniyah, a city in Iraqi Kurdistan. He has cooperated with numerous popular musicians from his home region. Amongst these projects he played the violin for the Slemani Band and the "Jugend Symphonieorchester" (youth symphonic orchestra) in Germany. He is currently studying at the University of Hildesheim at the Center of World Music.
Tobias Bülow has worked intensively on classical Indian Raga music and plays with various ensembles, all of which are classed among world music. His concern is to understand music as a universal language and medium for international understanding.
At Ruhr International 2018, Tobias Bülow (Indian bamboo transvers flute "bansuri" / percussions) and Hawre Karim Kafrosh (violin / Persian viola da gamba "kamantsche") are going to perform as a duo. The two musicians play both melodies from the Kurdish-oriental tradition as well as pieces that blur the boundaries and expand the musical horizon with Indian influences.
Photo: Tobias Bülow & Hawre Karim Kafrosh / Credit: Tobias Bülow & Hawre Karim Kafrosh