Melting Pot Music Showcase
Veedel Kaztro, Summers Sons & Olive Yahh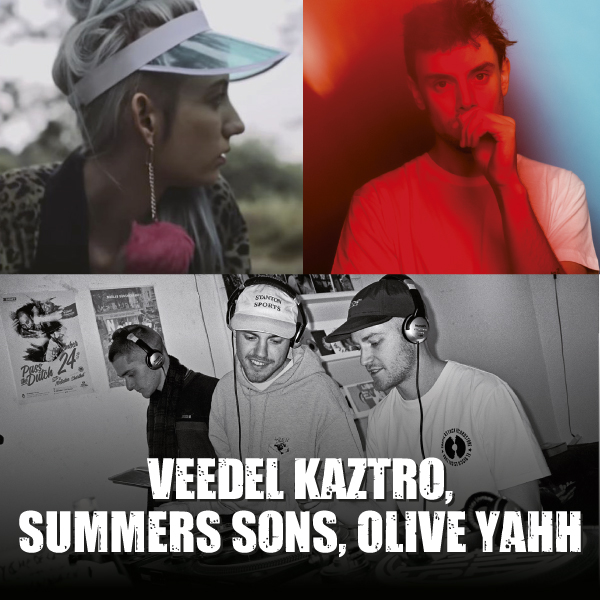 The Cologne-based label Melting Pot Music presents a thrilling mix of beats, rhymes and jazz at Ruhr International.
Veedel Kaztro from cologne considers the cathedral city the most beautiful place on earth. In his texts he creates a mix of local color and a critique of capitalism. Politically he positions himself on the far left and he's not afraid to show his feelings. Veedel's music is produced by Berlin-based "sound magician" Teka. When performing life he is supported by Young Paul and DJ Winneonetwo.
The Summers Sons are a young group from London and Bristol. The added "s" at the end of "Summer" is due to the fact that Turt (Rap) and Slim (Beats) are in fact brothers whose family name is Summers. Singer and keyboarder Cee Tapping completes the team and transforms their live shows into something even more special than "just" a rap concert.
Our special guest this year is Olive Yahh. She's the singer of Relaén, a jazz band by Cologne label Wadada Records. The singer, who is a Berliner-by-choice, is going to present a cosmic solo set using keys and mic, which will circle the planet Jazz in its very own orbit.
Photo: Veedel Kaztro / Credit: Frederike Wetzels
Photo: Summers Sons / Credit: Melting Pot Music
Photo: Olive Yahh / Credit: Melting Pot Music