Vocals and drums
WorldBeatClub & United Voices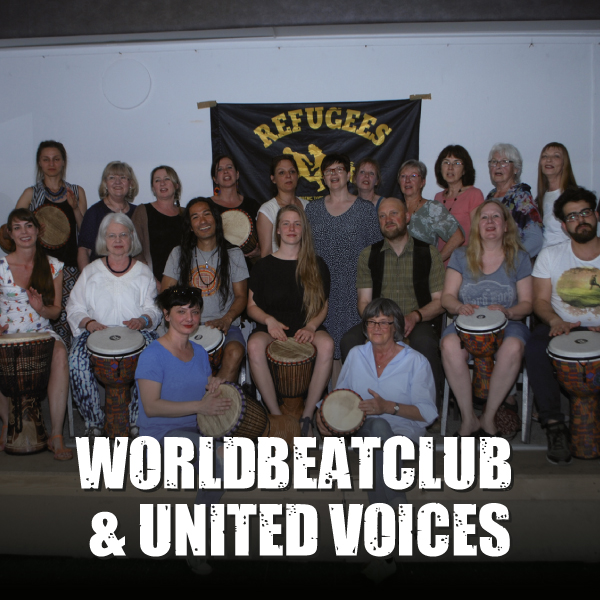 The "WorldBeatClub – Tanzen und Helfen e.V." has excelled in the last four years, above all in working with refugees, with the goal of combining charitable work with shared friends and promoting integration through encounters. The WorldBeatClub is financed mainly by donations collected at self-organized concerts and parties.
One of their projects is the weekly drum group, where people of all sorts of different origins meet and play music together.
At Ruhr International, the different voices of United Voices meet the drums of the WorldBeatClub.
United Voices is a choir of "Schauspielhaus Bochum". Under the direction of experienced vocal coach and voice teacher Ulrike Schubert, people of all ages, genders and nationalities meet once a week – to sing everything from own to compositions of others, pop songs to traditional folk songs, to sing soft or loud, off key or (most of the time) spot on.
Photo: WorldBeatClub & United Voices / Credit: WorldBeatClub